If I were a book, I would be A Prayer for Owen Meany, by John Irving.

We're taking a chapter a week, posted on Sunday mornings. Click for the posts on Chapter One, Chapter Two, and Chapter Three.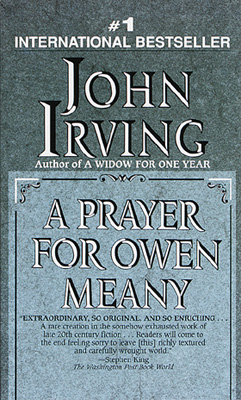 Those of you who are familiar with what is going on in my life right now will be not at all surprised to find that the parts of Chapter 4 that stuck out to me had to do with the future.
Owen and Johnny examining the contents of the dormitory rooms... "It was
our
lives in the near future that we were searching for when we searched those rooms, and therefore it was shrewd of Owen that he made us take our time."
That and, of course, Owen's rejection of COINCIDENCE.